Tulsa, Oklahoma Home Insurance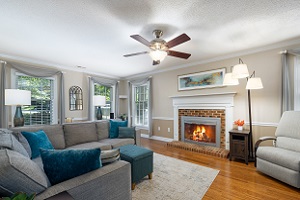 Seeing as purchasing a home makes it both your biggest purchase and most valuable asset, an Oklahoma insurance agent is a necessity in the event of damage to your home; they will find the most suitable company to deliver on your needs as well as settle your claims quickly. Oklahoma Insurance Connection, LLC will not only help you find the right service vendor (one that suits your needs), we also provide high-quality service at an unbeatable price.
Homeowner policies typically vary based on the value of the home and the valuables within it, the location of the home and the coverage options chosen. A comprehensive plan provides a homeowner a broader financial cover in the event of loss due to theft, fire or other events; this also extends to anyone that is injured when on your property.
We at Oklahoma Insurance Connection, LLC, are able to tailor, based on your needs and risks, specific home insurance packages – insurance is our specialty! We have a broad network of top-rated providers that make it easy to find you the best available at good value. We also compare rate cards and understand the gaps inherent in different types of policies.
Policy coverages for homeowners insurance in Tulsa, Oklahoma
- Property coverage. Covers repairs made to your damaged garage, home or other such-like buildings
- Personal property. Covers valuables lost within the home, some of which may include guns, electronics or jewelry resulting from either damage or theft.
- Liability. Should someone claim that their property has been damaged or suffered personal injury, this policy provides coverage.
- Medical expenses. Covers any medical expenses incurred to someone, except a resident, is injured on your property.
- Living expenses. If you are forced from your home due to complete loss, this policy covers any extra food or temporary housing.
Aside from the basic homeowners policy, you should consider other types of coverages; these may include earthquake, flood, automobile, personal umbrella or jewelry insurance. Ready to advise you on the risks that come with these policies as well as help you evaluate the differences in coverage options, talk to your Oklahoma Insurance Connection, LLC agent.
Find out more about the diverse home insurance options available in the Tulsa, Oklahoma areas including Sapulpa, Broken Arrow, Sand Springs, Owasso and Jenks – call us today at 918-742-6500. Call us now!