Tulsa, Oklahoma Workers Compensation Insurance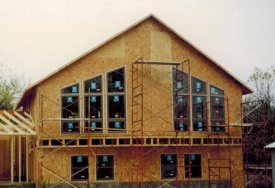 Oklahoma employment law states that the employer is obligated to provide their workers with a safe environment in which they can work. Further, the law also requires that businesses take out Workers Compensation Insurance; this type of insurance is designed to provide the business with coverage in the event that an unpredictable occurrence takes place. Maintaining a safe working environment is important to Oklahoma Insurance Connection, LLC, and as such, we maintain a secure working environment ourselves.
No "One Size Fits All" Policies
We understand that the wide variety of industries and companies within Oklahoma means that a single program will not be able to fit the different needs in the area. Oklahoma Insurance Connection, LLC has a broad network of providers, thereby giving us the ability to design a package that fits within your specific needs. We also take a more proactive approach when handling Workers Compensation challenges for our clients; by reducing your insurance costs, your company will save money in its current and future years.
Choosing The Right Oklahoma Workers' Comp Insurance
All workers are eligible for coverage and benefits regardless of whom is at fault; in this sense, a well-researched Workers Compensation Insurance is critical to employers in Oklahoma. You should also remember that, were you to be injured at work, income replacement and medical expenses are most likely necessary. This is why it is critical that an employer of any type understand their Workers Compensation Insurance needs, which we can help you with. Reach out to us today and one of our agents will be more than happy to guide through what may be considered a complicated series of steps.
There are several benefits that an Oklahoma business owner receives when they carefully consider the right Oklahoma Workers Compensation Insurance. Some of which include:
- A reduction in the number of injuries and losses to the business;
- A reduction in policy adjustments;
- A reduction in associated medical and disability costs; and
- A reduction in the cost of premiums.
There is, as highlighted above, a strong need for a business to identify its specific needs, and thereafter, select the most suitable insurance policy to address said needs. The right workers' compensation policy in Oklahoma can help to shield both the employees and business from financial damage and general loss. Oklahoma Insurance Connection, LLC is capable of meeting your insurance needs across Tulsa, Oklahoma, including Sapulpa, Broken Arrow, Sand Springs, Owasso and Jenks