Auto Dealership Insurance in Tulsa, Oklahoma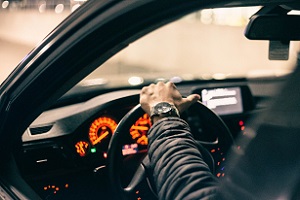 Oklahoma Insurance Connections, LLC is an independent agency that specializes in coverages for used or auto car dealerships. We are able to provide you with a coverage that suits your dealership business needs due to the fact we are able to work with a number of companies that offer diverse insurance packages. Our proficiency is derived primarily by our staff's decades-long expertise in the auto dealer insurance space, making them especially skilled in handling insurance queries in this area.
Types of Oklahoma Auto Dealer Insurance Policies
In Tulsa, Oklahoma, the types of auto dealership insurance packages available may include:
· Crime insurance
· Workers compensation
· Garage liability
· False pretense coverage
· Cyber liability and data breach coverage
· Auto dealer license bond
· Property insurance
· Employment practices liability
· Dealers physical damage insurance, or "open-lot" coverage
· Garage keepers legal liability
· Auto dealer errors and omissions coverage
Some other types of dealers that may need insurance packages include:
· Trailers Dealers
· Motorcycle/ATV Dealers
· Motor Home Dealers
· Truck and Tractor Dealers
We are able to provide insurance packages for auto dealers irrespective of what size they are; our proficiency in the field means that we have the capability of handling all types of clients. We have highly qualified agents in different areas across Tulsa Oklahoma that can help you identify the best coverage for your business needs.
Serving Insurance Needs For Auto Dealers Across Oklahoma
The areas we serve for auto dealer insurance needs include Sand Springs, Jenks, Broken Arrow and Sapulpa areas. You can call us on 918-742-6500 or fill in our online quote request forms. In addition to the quote, one of our agents is happy to get on the phone to both explain the quote, as well as understand your requirements and explain the various policies available to you.