Tulsa, Oklahoma Cyber Liability Insurance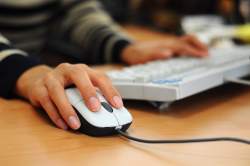 When businesses store data and information online or in physical file, they are faced with threat of Cyber Liability. Oklahoma Insurance Connections, LLC can help you select a suitable cyber liability policy given that a majority of businesses in Oklahoma are at risk of cyber liability as a result of the information the companies gather and store.
In Tulsa, Oklahoma, one kind of vulnerability businesses have is information that is private getting lost or an infringement in their system. However, Oklahoma Insurance Connections, LLC acknowledges the dynamic nature of this industry that in turn increases the probability of breaches and hacks. This suggests that the need for an insurance package to mitigate these threats and offer protection solutions can not be underestimated.
Benefits of Cyber Liability Insurance For Oklahoma Businesses
Some of the coverages available that may be beneficial for your business include:
· Business Interruption
· Forensic Specialist Expenses
· Loss Control and Mitigation Services
· Prior Acts Coverage
· PCI Coverage
· Including Both Electronic Data and Paper
· Reputation Damage Expense
· Liability Coverage with the same Company
Cost friendly Policies for Cyber Liability in Tulsa, Oklahoma
All businesses in Oklahoma have great concern about the safety of their private information as well as for their electronic systems due to the growing trend of cyber security breaches. Oklahoma Insurance Connections, LLC can assist you in identifying the most suitable insurance package that rightfully meets the needs of your business. Considering the value gained from a suitable cyber liability coverage, the cost is inexpensive for a majority of businesses. Call us today on 918-742-6500 and speak to our professional agents who will assist you with finding a suitable cyber liability policy for your business in Tulsa Oklahoma.