Tulsa, Oklahoma Business Owners Policy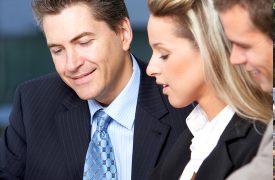 Business Owners Policy (BOP), purposefully unites various insurance packages that are necessary in providing wholesome protection for your small to medium-sized businesses. Oklahoma Insurance Connections, LLC offers a wide spectrum of BOP packages for businesses operating in Tulsa and across the state of Oklahoma.
Business policies are unique in that they often combine various insurance products. For example, we may package a policy for a small or medium-sized business without the purchasing coverages separately. Therefore, the business not only benefits from the broad protection it receives from the policy but also save money and maximizes on value by purchasing a cheaper overall group of coverages.
Business Owners Policies are often our most customized insurance product. A number of industries are particular with the coverage necessary for licensing, lease term or other business needs. Oklahoma Insurance Connections, LLC is able to determine what your industry requires for you and further provide you a tailored selection that meets your needs and adheres to the industry you are in. We are experienced in differentiating the most minute details and differences between policies, thereby ensuring that only the required coverages are included into the overall package.
In Tulsa Oklahoma, the Business Owners Policies are:
1. Business Interruption – this safeguards your business in the event of a fire or other incidents that may lead to loss of earnings or operations of your business;
2. Property coverage – ensures your building and its belongings owned by your business are safeguarded;
3. Liability protection – provides protection in case someone is injured or there is destruction caused as a result of a product of the business or during operations; and
4. Other coverages – this is inclusive of failure or interruption of equipment, signs collectively, criminal activity and liability.
It is important to note that benefits such as life and health insurance for your employees and their reimbursements, their compensation coverage and your auto commercial insurance should all be separate coverages. This is because it is ideal in ensuring that you maximize the value of the coverages to your business. Get in touch with us for more information about a Business Owners Policy in the Oklahoma. Oklahoma Insurance Connection, LLC serves the Tulsa, Jenks, Owasso, Sand Springs and Sapulpa areas; we are happy to provide you with additional information, quote you for the specific service required. Most of all, our independent local insurance agents provide you with excellent service and availability.