Tulsa, Oklahoma General Liability Insurance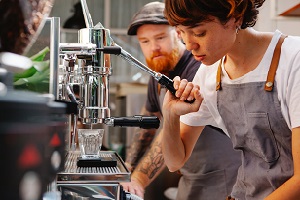 There is a need for businesses, yours included, to protect themselves against any accidents or injuries that happen on their grounds. Indeed, these types of accidents or injuries expose the business to lawsuits affected parties as well as fines from regulatory authorities, both of which can have devastating effects on the business. As such, it is important that business owners consider General Liability insurance coverage as protection for their Oklahoma based businesses. This insurance may also be beneficial in securing the business against unexpected shocks and expenses, thus helping it run smoothly.
General Liability plans are designed into many different options and plans on offer to the market. A wide variety, though good when considering the best plans for the customer, may at times make it more difficult and time consuming to make a final decision on the plan to take up. That is where we, Oklahoma Insurance Connection, LLC, can be of assistance to you by finding the plan is of best fit to you and falls within budget. This plan is also helpful in the event that you face a lawsuit, especially from a financial perspective. Naturally, the variety in industries and companies in Tulsa, Oklahoma means that certain businesses are faced with higher risk of accidents or injuries. Therefore, it is critical that business owners analyze their business before choosing which General Liability plan fits their needs.
General Liability coverage for businesses in Tulsa, Oklahoma
Businesses in Oklahoma with General Liability insurance, as well as workers' compensation and property policies, are best placed to protect themselves should they be sued for property damage or personal injury. This type of policy will typically cover any damages or accidents that happen at the business' premises or result from the use of goods or services sold by the company. Further still, these coverages can be tailored to cover additional costs such as court costs or even attorney fees.
Our agents have experience dealing with these types of policies, and should you be considering one, are on hand to advise you on the policy that best suits your needs. We will design and customize a plan that addresses the specific risks the business may face; we extend our services across the Tulsa, Oklahoma region, including areas such as Sapulpa, Broken Arrow, Sand Springs, Owasso and Jenks.
Reach out to one of our trusted agents at Oklahoma Insurance Connection, LLC; they are more than happy to take your questions and also provide you with a free General Liability quote.