Tulsa, Oklahoma Car Insurance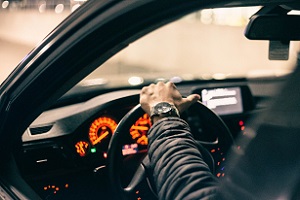 The insurers we represent collectively provide a wide range of fairly priced auto insurance products. The price of these products are improved further when someone qualifies for any one or more of several discounts available.
In Tulsa, Oklahoma, it is common for an individual to be offered either comprehensive and/or collision coverage. Individual preferences create countless scenarios with various optional coverages. There are also varying tolerances for the deductible and acceptable liability limits. Our expertise means that we are able to break down what this all means, and further, advise on what sort of coverage will suitably meet your needs. Recognizing possible future events and analyzing their financial and emotional impacts AHEAD OF TIME is our specialty. In short, we care about YOU and YOUR future.
Auto Insurance in Tulsa, Oklahoma:
Collision and comprehensive coverages
This type of coverage pays out on the basis of damage to your vehicle/ automobile. You can choose one or both collision and comprehensive. An auto loan may also mean that you may be forced to buy both of these coverages.
· Collision coverage means that you are insured against damage that your vehicle sustains in the event of an accident.
· Comprehensive (other than collision) means that you are insured against all other types of physical damages possibly sustained by the vehicle such as vandalism, flood, fire and theft.
Both of these coverages typically include within them a deductible that ranges between $100 to $1,500. Should your vehicle be damaged, the insurance company would only be liable to pay only for damages that exceed the selected deductible. As such, an increase in the amount deductible translates to a lower premium.
Liability coverage
When at fault in the event of an automobile accident, this policy provides coverage for injuries sustained to other people and any damage caused to other people's property.
Medical Payments coverage
This policy provides coverage by settling any medical expenses, within a specific dollar limit, for injuries sustained in an automobile accident for both you and any passengers in the car, regardless of whom is at fault. However, if you and your passengers already have health insurance policies, this one may not be ideal for you.
Personal Injury Protection
Also referred to as No-Fault coverage, this policy is a requirement by some states. Among others, this policy pays out for replacement services, medical and rehabilitative services, and funeral expenses. Further, if you are injured in an auto accident and unable to work as a result, this policy pays for the inevitable loss of income.
Uninsured/Underinsured Motorist coverage
This policy covers you if are injured by an individual that is either completely uninsured or not insured enough to cover the extent of your injuries. It will also cover you should you encounter a hit-and-run driver/ incident.
Optional coverage
Also known as special coverage, this policy provides additional services (all without minimum requirements) that include roadside assistance, rental reimbursement and towing.
How much auto insurance do I need?
There are several factors that determine the most suitable level of auto insurance for an individual/ household some of which include protecting assets (liability coverage), the level of deductibles (out-of-pocket payments), the vehicle's value (collision and comprehensive) and one's risk tolerance.
Our professional agents in the Broken Arrow, Sapulpa, Sand Springs, Owasso and Jenks areas of Tulsa Oklahoma are happy to help you find the right car insurance product for you.