Commercial Property Insurance Tulsa, Oklahoma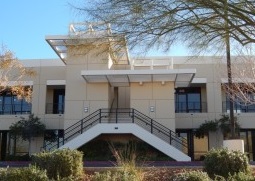 Insurance packages for Commercial Property covers the building that your business has ownership of or occupies on rental basis. In Oklahoma, commercial insurance packages have provisions for computers, equipment, furniture and tools as well.
Oklahoma Insurance Connections, LLC has highly skilled agents who can be of help to you in examining your requirements for your commercial property insurance package so as to ensure your liabilities and risks are well taken care of.
Further, we are able to customize an extensive policy that will offer adequate protection for your commercial property. Our objective is to provide a package that is geared towards your risks with precision so that incase of any misfortunes your business is able to resume operation quickly. By taking into account your precedent loss record, business needs, prevention efforts and safety measures you have taken, we are able to provide a tailored package that will be ideal for your commercial property.
Protection of Commercial Properties in Tulsa, Oklahoma
To ensure utmost protection for your business, commercial property insurance is instrumental for your business. Some types of commercial property coverage include:
1. Earthquake
2. Employee Benefits Liability
3. Computers
4. Records
5. Inventory
6. Owned Commercial Auto
7. Buildings and other structures
8. Furniture and Equipment
9. Glass and Fine Arts
10. Improvements to Property
11. Hired and Non-Owned Auto Liability
12. Outdoor Fences and Walls
13. Employee Liability
For more information about commercial property insurance in Tulsa and areas including Broken Arrow, Jenks, Owasso, Sand Springs and Sapulpa in Oklahoma, please call us and speak to one of your knowledgeable agent.