Apartment Building Owners Insurance in Tulsa, Oklahoma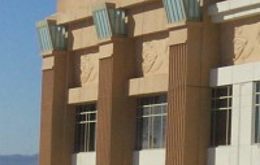 A majority of people who own an apartment building in Oklahoma have been able to find suitable coverages with Oklahoma Insurance Connections, LLC; these coverages also provide adequate and holistic protection solutions for their buildings. We are able to identify ideal packages for your income generating building by appraising what you would like to be included in your package. We appreciate that there are a number of different types of buildings in Oklahoma. However, at Oklahoma Insurance Connections, LLC, we are able to collect and compare coverages from the best rated insurance companies in Oklahoma and identify the most competitive coverages best suited for you. We have a wide and deep network of insurance providers which means that we are able to source for the best providers on your behalf, that are priced at competitive rates, thereby extracting the most value for you from the market.
Losses or claims that may be incurred from owning a building unit are alleviated through apartment building owners insurance. This coverage is intended to do so for the managers as well as the owners of the buildings. Furnished apartments or those that are being renovated, housing for the elderly and students are other types of insurance packages available for apartment building owners in Oklahoma. With this type of insurance policy, the owner can rest easy knowing that they will be covered in the event of damage to their buildings or any loss that may occur in the building. Whereas the policy may not necessarily offer reprieve for earnings lost, you (the owner) may rest easy knowing that you would be financially compensated for the loss.
Apartment Buildings Insurance in Tulsa, Oklahoma
Buildings used for residential purposes require different protection coverages in comparison to other properties, something we greatly appreciate at Oklahoma Insurance Connections, LLC. For this reason, we are able to tailor insurance packages to offer adequate protection for your apartment building. The packages we offer include:
· Workers compensation
· Commercial Umbrella
· Professional Liability
· Employee Dishonesty
· Business Contents
· Property Insurance
· Broiler / Machinery
· General liability coverage
· Equipment Breakdown
· Umbrella Coverage
Call us now and find out more about insurance options available for your apartment building in the Tulsa, Oklahoma areas including Sapulpa, Broken Arrow, Sand Springs, Owasso and Jenks – call us today at 918-742-6500 and speak to one of our professional agents.