Tulsa, Oklahoma Boat & Watercraft Insurance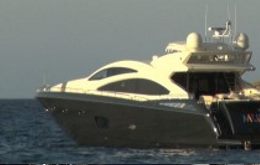 Oklahoma Insurance Connection, LLC provides a vast number of options and covers for personal watercrafts, boats and jet skis. Further, a valid homeowner policy can include some boats and smaller watercrafts as well. In order to establish your Tulsa, Oklahoma insurance requirements, the type, value and size of your watercraft/boat/jet ski will be the key influential factors.
Oklahoma Boat Coverages Available
We have knowledgeable agents who can assist you in determining the best coverage for your needs and given your circumstances. Some of the coverages we offer include:
· Property Damage – this covers any damage to other people's property that may happen during the operation of your watercraft;
· Personal Liability – this coverage exempts you or your family member from any responsibility of injuries inflicted to another party during an accident;
· Liability Coverage – offers assistance in case you are involved in a crash with another boat, dock or fellow boaters;
· Physical Damage Coverage – this coverage ensures your boat is safe while being transported and in storage. Further, it ensures that your boat is protected when on land from lightning, theft, fire or vandalism. It also enables you recover any incurred expenses from towing, labor or supplies through the emergency service reimbursement; and
· Medical Payments – this covers all medical expenses in the event you or anyone in your boat is injured after an accident.
Choose The Right Oklahoma Boat Coverage For You
As is evident, it may not be practical to take up all of these coverages as it would be inefficient as well as expensive. Therefore, the better approach would be to understand the specific needs regarding the watercraft/ boat that you, the customer, would like to protect, and then selecting the most appropriate solution. With your watercraft or boat protected, you can then secure some peace of mind, whether you are enjoying its use, or have stored it away.
Watercraft and Boat Insurance in Tulsa, Oklahoma
Seek advice from our highly skilled agents at Oklahoma Insurance Connection, LLC to guarantee the most suitable coverage for you at a reasonable price. After assessment of your boat or jet ski or watercraft, you may be eligible for further discounts and also, find special coverages that address your specific concerns. These discounts and coverages may include:
· Roadside Assistance
· Boat Removal
· Multi policy discounts
· Boating Safety
· Accident forgiveness
Reach out to us today and chat with our experienced agents for additional insights as well as a quote.