Hannah Scott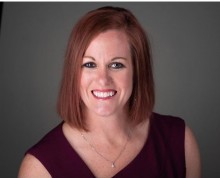 Email
Agent
Direct: 918.200.2180
As a business owner myself I understand the struggles and gaps that some business owners struggle with making sure their business they worked hard to build is protected no matter what life throws at them while keeping that bottom line where you would like it to be.
Starting my insurance career in 2014 with a Commercial Lines only company I learned the different stages many business experience as they move from starting a business, to growth, to excelling then expanding and have made it my goal to help customize solutions uniquely to your business no matter what stage you are in.
In 2017 I added personal lines as I constantly heard the dissatisfaction that my business owners had with their personal home and autos. As a mother, also I understand the effects of protecting that business's bottom line so that the home life is able to grow and excel also. As a parent or spouse and business owner you shouldn't have to choose!
Protection for both your home and auto is crucial not only to the success of each individually but they both affect the other. It is my goal to provide solutions to help you sleep at night knowing you are covered, not breaking the bank with realistic pricing and let you focus on running, growing and expanding your business instead of worrying about the what ifs that could happen. If any of that is worth discussing I would love to have a conversation to see if I can help!